This amazing tour-de-force of a directory can no longer just be viewed as a resource of organizations dedicated to preserve and protect the oceans, but as a listing of groups and individuals who need to immediately start preparing for the mass exodus from coastal shore lines by millions of people all over the world.
RemyC.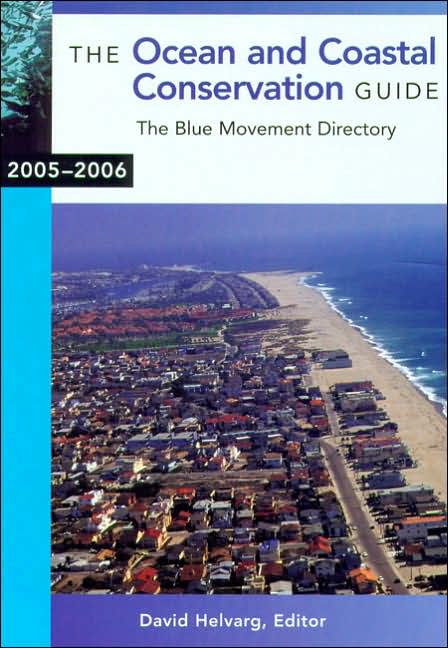 Ocean and Coastal Conservation Guide 2005-2006
:
The Blue Movement Directory
Paperback, 234 pages $26.95
This one-of-a-kind new reference book details more than 2,000 organizations and institutions working to understand, protect, and restore our ocean and coastal resources and marine heritage. For each entry, the book gives contact information, web addresses, and a brief description of what the organization does. Along with the state-by-state listings of groups involved in fisheries conservation and other causes, the directory includes three detailed sections that identify relevant government agencies, academic marine programs and science centers, and marine and coastal parks.
The Ocean and Coastal Conservation Guide is being launched by The Blue Frontier Campaign, a group working to strengthen America's ocean constituency.
Editor David Helvarg is a journalist turned activist and author of "Blue Frontier" and "The War Against the Greens." He is also a Reef Relief Board Member. In addition, Reef Relief's DeeVon Quirolo serves on the Board of The Blue Frontier Campaign.
P.O. Box 19367
Washington, D.C. 20036
(202) 387 - 8030